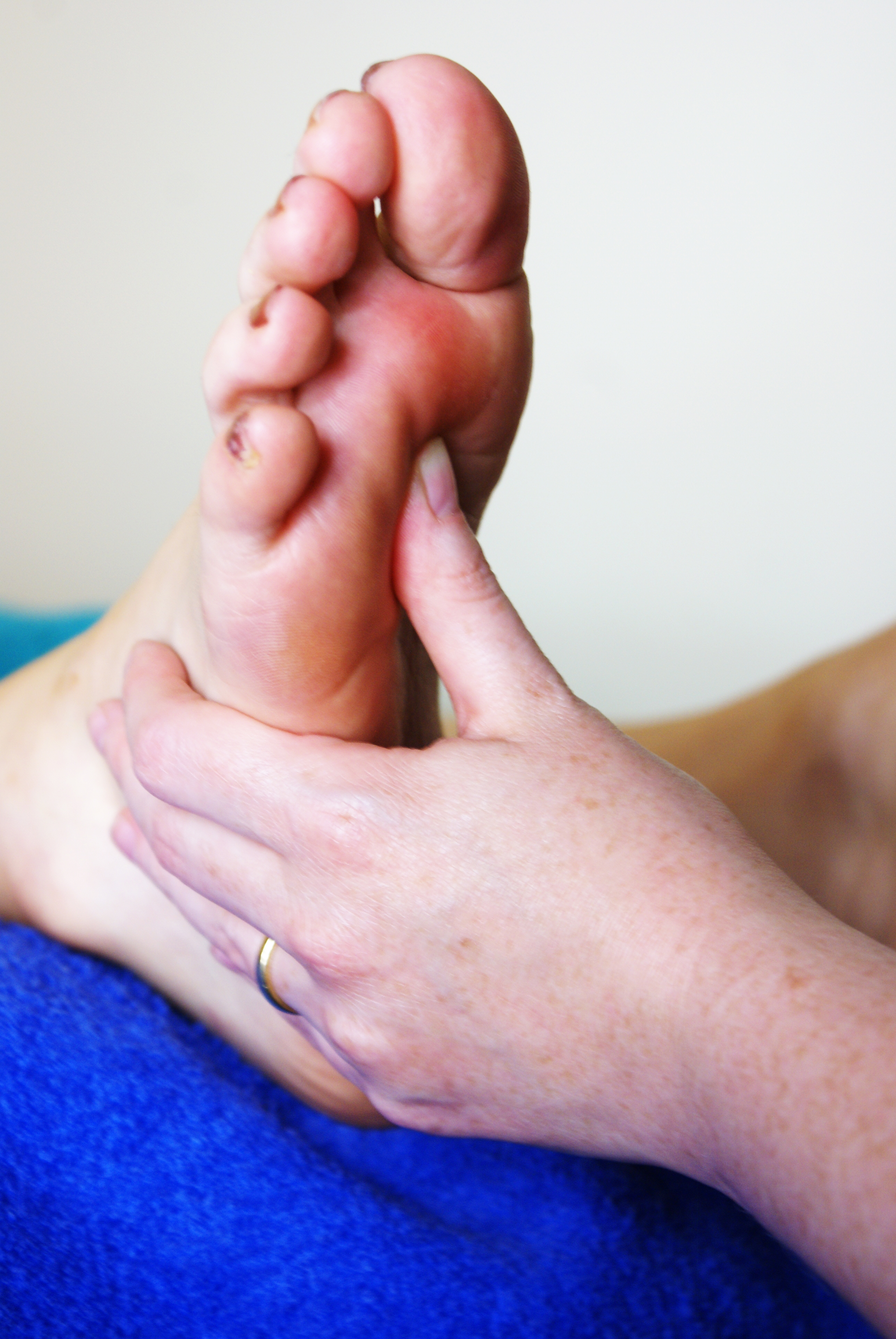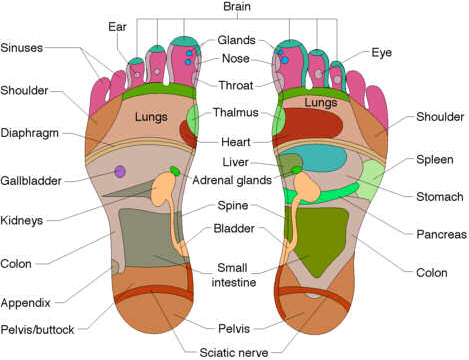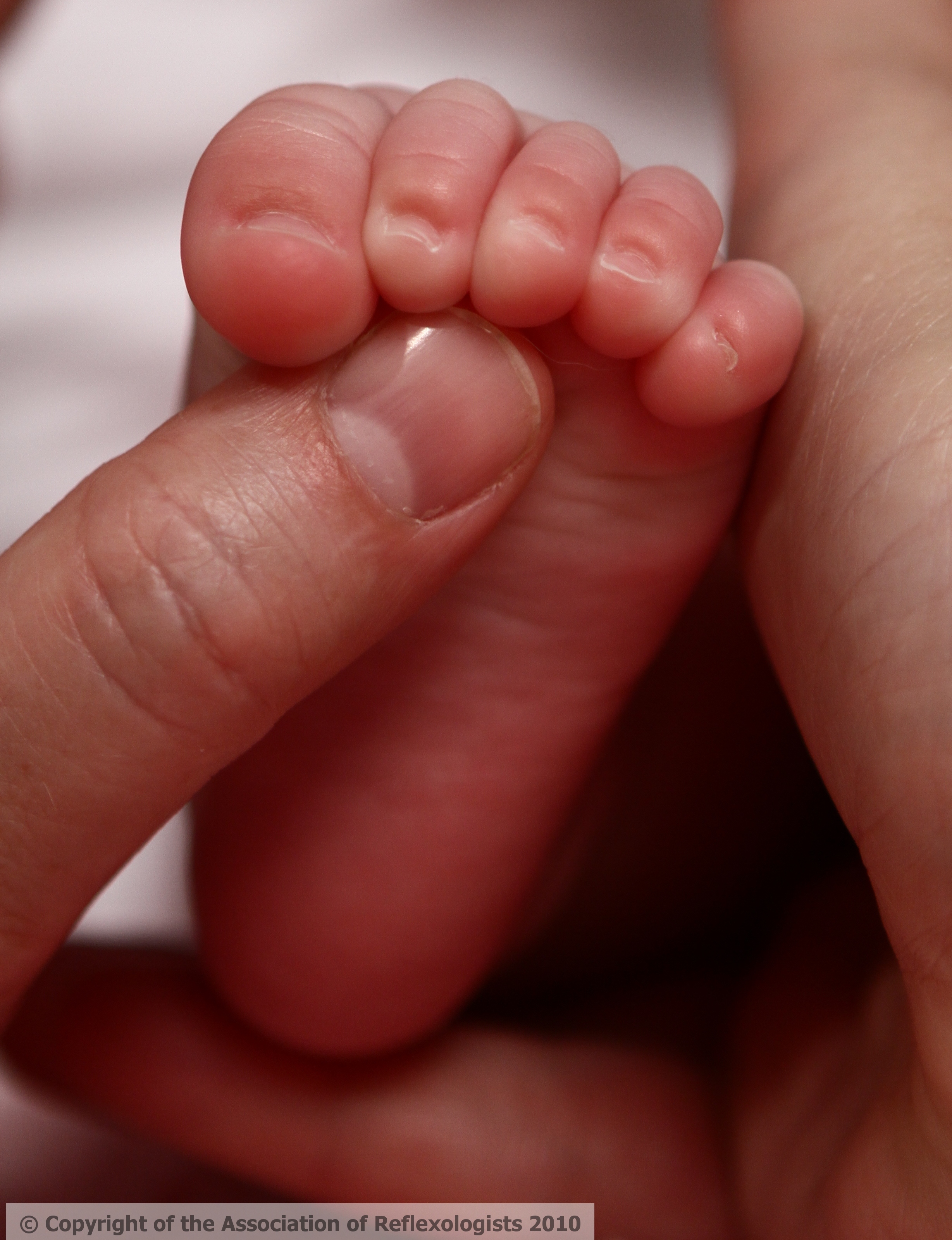 Reflexology is based on the principle that there are reflexes in the feet and hands connected to every organ and all parts of the body. A treatment involves massaging the feet alongside applying gentle pressure to the reflexes. This is thought to promote healing in the corresponding body part. A full treatment is very relaxing and works holistically to improve health & well-being. It is suitable for all ages including babies.
You only need to remove shoes & socks. Don't worry about your feet, reflexology won't tickle or judge your feet!
Reflexology may help with a wide range of conditions and I have over 20 years experience in treating a huge variety of health problems in all ages, with Reflexology.
In addition, I have undertaken specialist reflexology training in Fertility, Pregnancy & Childbirth and have many years experience in this field.
Sadly getting pregnant is not an easy task for everyone. Reflexology provides a deeply relaxing treatment which can help greatly with managing the associated stress and emotional upset fertility problems bring. I provide a truely understanding ear having been through problems of this nature myself which drove me to undertake further training and research.
Reflexology is also ideal to use as a support throughout assisted fertility treatments, both for stress relieve and to help manage side effects. Reflexology is not thought to have any effect on the potency of fertility drug treatment so will not interfere with it. However, I will work with your consultants schedule and alter the treatment depending on where you are in the process to ensure you get the best possible treatment.
I've included a link
here
to an article in the Mail Online, entitled "Is reflexology the new cure for infertility" and it provides an interesting read about reflexology helping with fertility problems.
Having reflexology throughout pregnancy is a wonderful way to relax and have some much needed 'me time'. It may also help with many uncomfortable pregnancy niggles. Please have a look at this link to a video on youtube showing how reflexology can help oedema in pregnancy. I've trained with the Reflexologist in the video and have his permission to share it with you.
http://www.youtube.com/watch?v=OEvIZkLyQuo
Reflexology may not be suitable if you have undiagnosed health problems or are undergoing tests as your symptoms may lessen and hinder a correct diagnosis. Please see your G.P. first if you are experiencing symptoms for the first time, or if your symptoms are not responding to medication. You don't have to tell your doctor you want try reflexology but most will be supportive if you do.

Certain skin infections/injuries may also affect suitability; if in doubt please contact me.

Many Health Insurers include Reflexology in their plans, so please ask for a receipt if you have a policy.
With thanks to the Association of Reflexologists for their permission to use the baby foot picture, it remains their property and all rights belong to them.